Saturday 2nd December, 10.30am to 12noon - Christmas Coffee Morning
Venue Church Hall. Everyone is invited to join us on this morning, along with family and friends. There will be Christmas goodies to buy and Christmas refreshments to enjoy, whilst chatting with friends. All money raised will be given to Step by Step.
---
Hampshire Constabulary Band concert - Sunday 3rd December, at 6.30pm.
Hampshire Constabulary Band concert will take place, in the church, next Sunday 3rd December, at 6.30pm.
---
The Royal Military School of Music - Christmas Celebration Concert, at St Andrew's Garrison Church, Wednesday 6th December 2023, at 7pm
Though free, tickets are required through tinyurl.com/rmsmconcert
---
First Tuesday of the Month, Bible Study, from 7pm
A monthly Bible study takes place in the Church Hall, on the first Tuesday of the month, at 7pm. The first meeting was on 2nd May 2023.  Over the months it runs (there will be no January meeting), the group will look at 100 Bible passages (50 Old Testament and 50 New Testament).  This study will be led by the Rev Richard Begg and the Rev Ollie North. The group will be following a reading plan and you are welcome to join in, whether you come to the study, or not.  All welcome, not just members of St Andrew's Church.
---
Advent and Christmas Services
Advent Services: Sundays 3rd, 10th, 17th and 24th Dec, at 11am

Gift Service: Sunday 3rd Dec, at 11am
Gifts should be wrapped and labelled indicating whether suitable for a boy or girl and with approximate age. (Age range 4-24.) Thank you to those giving presents.

Joint Lessons and Carol Service: Sunday 10th Dec, 6pm
Venue - St Andrew's Garrison Church

Christmas Eve: Sunday 24th Dec, at 11.15 for 11.30pm
(Community singing begins at 11.15 pm)

Christmas Day: Monday 25th Dec, at 10am

Other Christmas Services: Sunday 31st Dec, at 11am
---
The Badminton Club Runs from September to May - Wednesdays 8pm to 10pm
Badminton restarted weekly games in the Church Hall on Wednesday 27th September 2023. Please see Elizabeth Law if you are interested.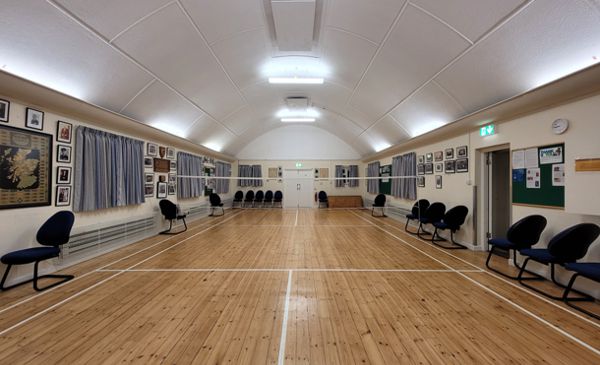 ---
Next: Service Times